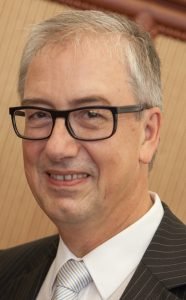 Berthold Herrmann, Rechtsanwalt
Anwaltskanzlei-Schweiz-Deutschland, Zürich
Email: rechtsanwaltherrmann@bluewin.ch
Berthold Herrmann is an attorney at law in Zurich. He has a license to practice law in Switzerland and Germany. After his final exam 1984 he became a public prosecutor for the Federal State of Hamburg in Germany. 1989 became a judge and later at the District Court be became president of a chamber. Right after graduation from the School of Law at Hamburg University 1981 he started there to teach part time. About ten years later he reduced his position as a judge to 50 % and became a professor at the law school. Since 1986 he has been a member of the state examination office to examine law students, during the last 3 years as president of an examination chamber. 2008 he joined the Hanseatic Bar Association in Hamburg and started to practice as an attorney at law in Hamburg and Zurich.